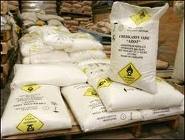 Ammonium nitrate can be classified as a class 5.1 'oxidising agent' under the dangerous goods classification system and is used as an explosive in mining operations and as a fertiliser. It is a strong oxidizer and can react violently with other incompatible materials so it is very important to store and handle it correctly. The information in this document is concerned primarily with storage and handling of ammonium nitrate of class 5.1 under the Dangerous Goods Safety Management Act 2001 (PDF, 629 kB).
The information provided here is suitable for materials including goods with the following UN numbers: UN 1942, UN 2072, UN 2069, UN 2067, UN 2068, and UN 2070.
The storage of liquid ammonium nitrate (UN 2426) or materials classified as Class 1 'Explosives' is not addressed here. Expert advice should be obtained for dealing with these materials.
Ammonium nitrate fertilizer as Class 9 (UN 2071) is not an oxidizing agent but may present a hazard in a fire.
Similar names for ammonium nitrate include:
* nitric acid ammonium salt
* detapril
* nitropil.
In Queensland approximately 99% of ammonium nitrate is used as an explosive in mining operations. The remainder is used as a fertiliser.
Ammonium nitrate is an odourless material, which is usually a granulated (if a fertiliser) and white in appearance. Crystalline ammonium nitrate is unusual outside a laboratory.
In Queensland, new requirements relating to security concerns came into effect on 1 July 2005, regarding security sensitive ammonium nitrate (SSAN). SSAN is now covered by the Explosives Act 1999 and the Dangerous Goods Safety Management Act 2001.
Security sensitive ammonium nitrate includes ammonium nitrate, ammonium nitrate emulsions, and ammonium nitrate mixtures containing greater than 45% ammonium nitrate, excluding solutions and ammonium nitrate products that are classified as class 1 explosives. SSAN may also include non dangerous goods.
FEATURED PRODUCTS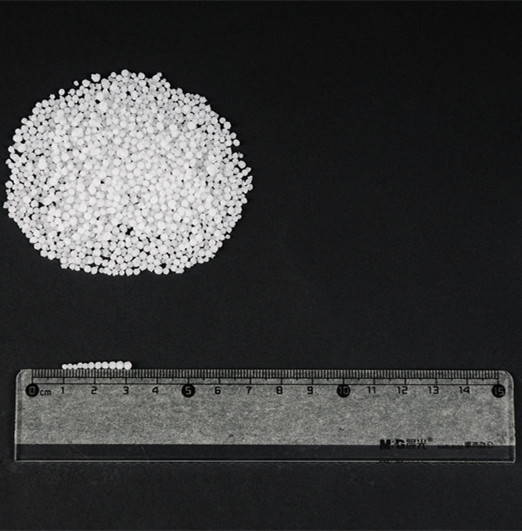 Ammonium Nitrate is white prilled crystal, which has strong moisture absorption and agglomeration. It easily explodes under the action of calefaction or detonation agent. And it is easily soluble in water, methanol, acet...>
More >>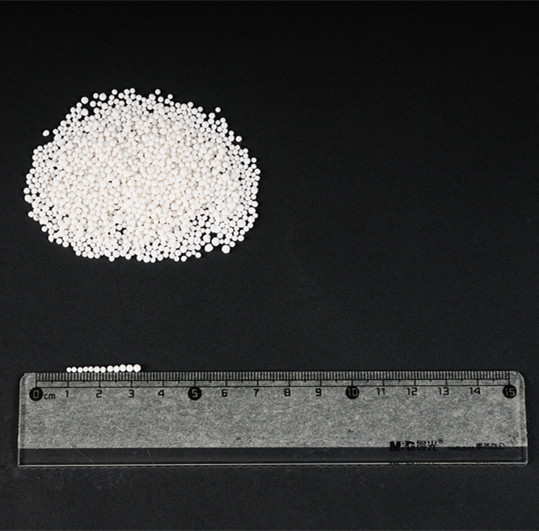 The production of Porous Prilled Ammonium Nitrate (PPAN) adopts the technology of KT company of France, and the product is characterized by low content of water, anti-caking, high crushing strength, high oil absorption a...>
More >>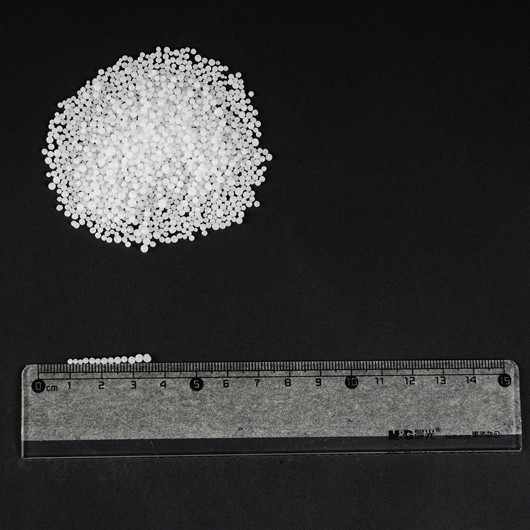 Urea is white or little red solid grain, and show little alkalescence. It also can be hydrolyzed and shrinked. It is mainly used in synthetic resin, medicine, dye, painting, food, dynamite and fertilizers etc
More >>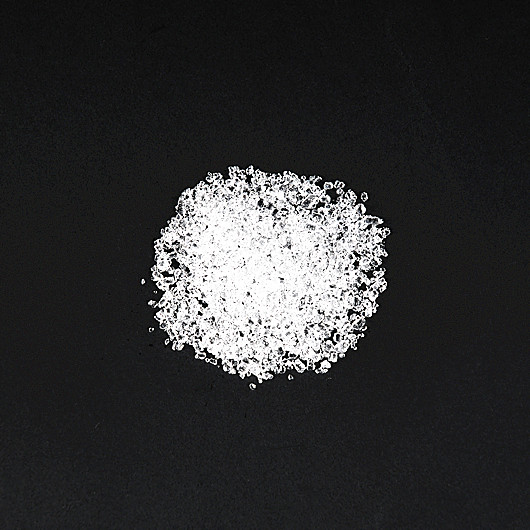 Calcium Nitrate is colorless and transparent uniclinal crystal, which is soluble in water, methanol and ethanal and is easily moisture absorbing in the air.
More >>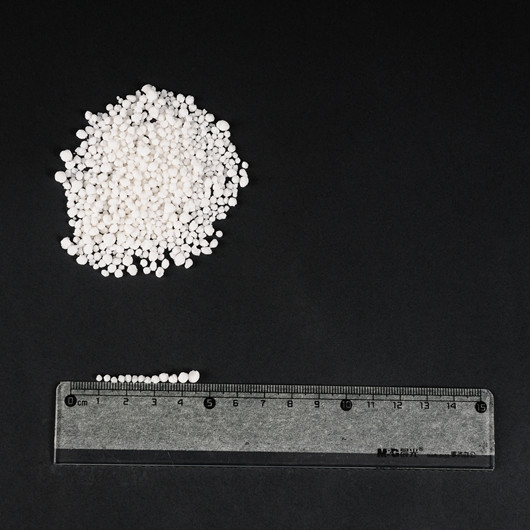 It is a new Nitrogenous and Calcareous fertilizer with characteristics of high efficiency and quickly make-up Nitrogen, applied in greenhouse and large-area farmland. It improves the soil and granulates the soil making i...>
More >>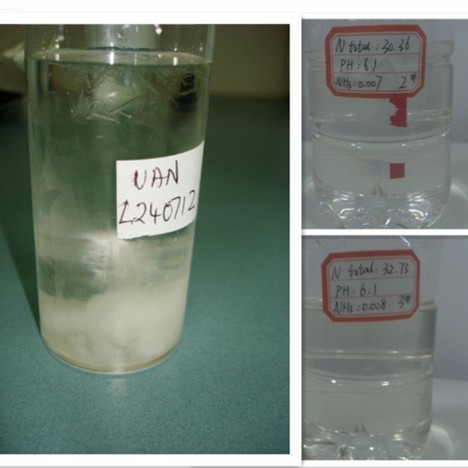 It is used as the Fertilizer to spray on trees and for the farming. It is included in the Chemical Family of Nitrogen Fertilizer Solution. It is not easy to burn.
More >>