A violent explosion occurred in the port area of Beirut, the capital of Lebanon, on the evening of the 4th, causing a large number of casualties. At present, the specific cause of the explosion is still unclear, but several Lebanese government officials said that the explosion may have been caused by 2,750 tons of ammonium nitrate stored in the port warehouse. What is ammonium nitrate? Why is its explosive power so great? How to avoid such accidents?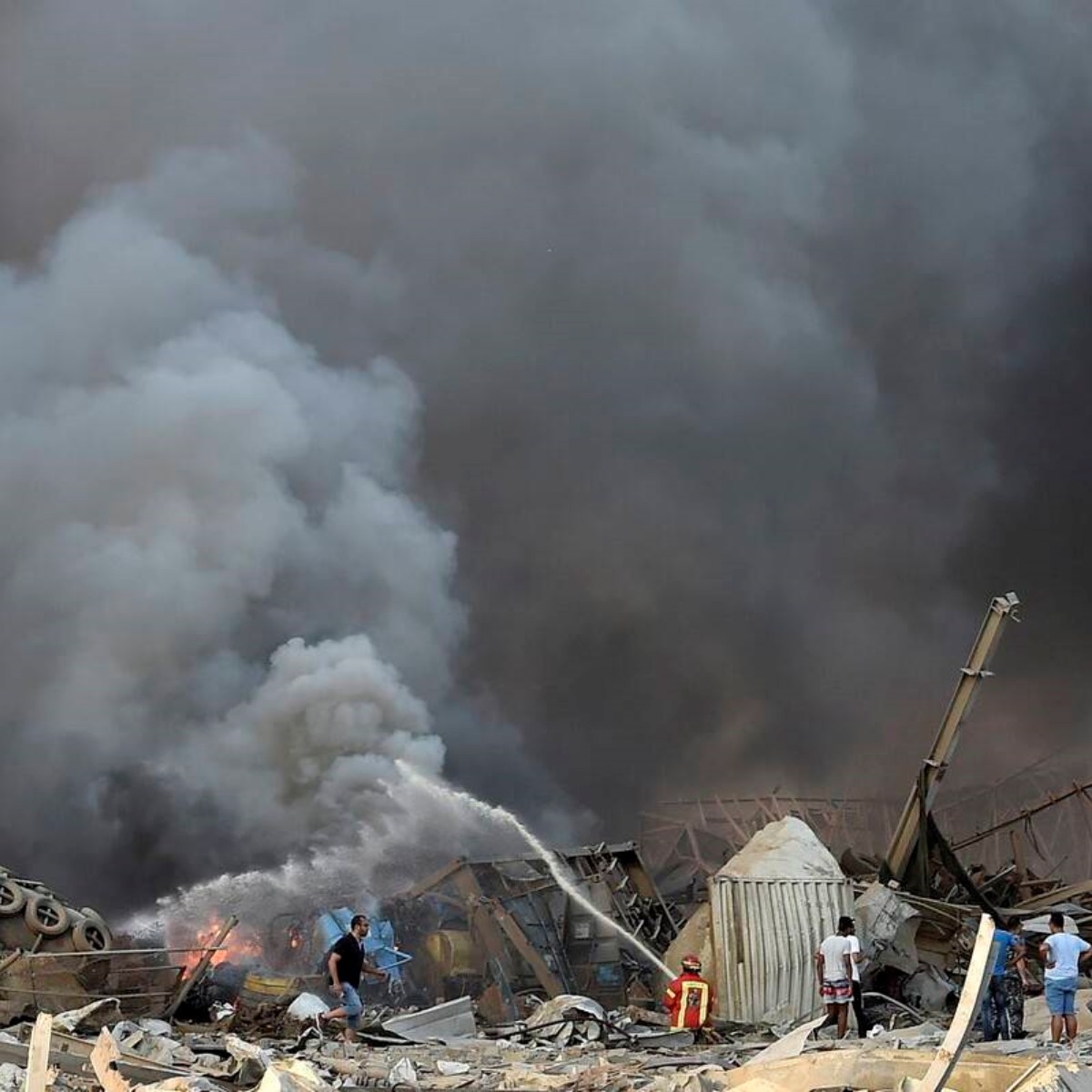 What are the main uses of ammonium nitrate?
Ammonium nitrate is mainly used as fertilizer, industrial and military explosives, and can be used in pesticides, refrigerants, nitrogen oxide absorbents, and in the manufacture of laughing gas and fireworks.
Ammonium nitrate is an extremely insensitive explosive, even more insensitive than the safe explosive c4. An industrial 8# detonator is not enough to detonate ammonium nitrate mixed with sensitizer. Ammonium nitrate is the most difficult nitric acid explosive to detonate. The impact sensitivity is: 50kg hammer 50cm drop height, 0% explosion.
Compared with the 200g hammer of the famous explosive nitroglycerin, which has a 20cm drop height and 100% explosion sensitivity, the insensitivity of ammonium nitrate can be seen. Moreover, once the ammonium nitrate is dissolved in water, the detonation sensitivity will be greatly reduced, and it is impossible to detonate by human impact.
Ammonium nitrate can also be used as a raw material for explosives. Although it is stable and non-flammable at room temperature, it is also an oxidizer. When it encounters combustibles on fire, it can fuel the fire and react with combustibles to explode. Ammonium nitrate also explodes when heated or subjected to severe impact. Depending on the heating temperature, the decomposition products are also different; the higher the temperature, the faster the related reaction, and it will decompose violently and explode when it reaches above 400 degrees Celsius. When ammonium nitrate is mixed with reducing agents, organic substances, flammable substances, etc., it can also form explosive mixtures.
How powerful is the explosion of ammonium nitrate?
Some insiders said that the destructiveness of the accident in the Beirut port area was equivalent to the impact of a small nuclear bomb explosion producing shock waves and air waves, destroying a large number of buildings.
According to experts, in order to ensure safety and avoid the recurrence of such accidents, ammonium nitrate must be stored in a cool, dry and well-ventilated warehouse, away from fire and heat sources. At the same time, ammonium nitrate should be stored separately from combustibles, reducing agents, acids, and active metal powders. Since ammonium nitrate is prone to explosion after impact, impact and friction are strictly prohibited during storage and handling.
How should ammonium nitrate be stored?
Ammonium nitrate is very hygroscopic, easy to agglomerate and deliquescence, so it should be stored in a dry and cool place. The temperature of the storage room should be kept below 30°C. It is best not to put it in a kitchen with a heat source in rural areas. Ammonium nitrate has combustion-supporting properties, so it should not be piled together with combustibles such as kerosene, gasoline, straw, wood chips, etc. during storage, so as not to cause a fire.
Ammonium nitrate is easy to explode. If it is mixed with copper, iron and other metal powders, once it is rubbed and hit, it will cause an explosion accident. It is strictly forbidden to slam with metal objects and crush them with heavy objects
FEATURED PRODUCTS
Ammonium Nitrate is white prilled crystal, which has strong moisture absorption and agglomeration. It easily explodes under the action of calefaction or detonation agent. And it is easily soluble in water, methanol, acet...>
More >>
The production of Porous Prilled Ammonium Nitrate (PPAN) adopts the technology of KT company of France, and the product is characterized by low content of water, anti-caking, high crushing strength, high oil absorption a...>
More >>
Urea is white or little red solid grain, and show little alkalescence. It also can be hydrolyzed and shrinked. It is mainly used in synthetic resin, medicine, dye, painting, food, dynamite and fertilizers etc
More >>
Calcium Nitrate is colorless and transparent uniclinal crystal, which is soluble in water, methanol and ethanal and is easily moisture absorbing in the air.
More >>
It is a new Nitrogenous and Calcareous fertilizer with characteristics of high efficiency and quickly make-up Nitrogen, applied in greenhouse and large-area farmland. It improves the soil and granulates the soil making i...>
More >>
It is used as the Fertilizer to spray on trees and for the farming. It is included in the Chemical Family of Nitrogen Fertilizer Solution. It is not easy to burn.
More >>