Ammonium nitrate explosion produces a large amount of toxic gases, such as nitrogen-containing gas, nitrogen dioxide, etc. People should be evacuated in a timely manner and protective measures should be taken to clean up dangerous goods in the shortest time, which will cause the least loss.
Ammonium nitrate (NH4NO3) is a kind of ammonium salt, which is colorless, odorless, transparent crystal or white crystal, which is easily soluble in water, easy to absorb moisture and agglomerate, and absorbs a lot of heat when solubility. Explosive decomposition by violent impact or heat, decomposition by alkali. It is an oxidant used in fertilizers and chemical raw materials.
Pure ammonium nitrate is stable at room temperature and is insensitive to shock, collision or friction. Q. However, it will explode in the presence of high temperature, high pressure and the presence of oxidizable substances (reducing agents) and electric sparks. Ammonium nitrate cannot detonate when it contains more than 3% water, but it will still decompose at a certain temperature. Safety regulations must be strictly observed during storage, transportation, and use.
The main purpose:
Ammonium nitrate is an extremely insensitive explosive version, and ammonium nitrate is the most difficult to detonate explosive.
Mainly used as fertilizer and industrial and military explosives. It can also be used in insecticides, refrigerants, nitrogen oxide absorbers, making laughing gas, fireworks, etc.
FEATURED PRODUCTS
Ammonium Nitrate is white prilled crystal, which has strong moisture absorption and agglomeration. It easily explodes under the action of calefaction or detonation agent. And it is easily soluble in water, methanol, acet...>
More >>
The production of Porous Prilled Ammonium Nitrate (PPAN) adopts the technology of KT company of France, and the product is characterized by low content of water, anti-caking, high crushing strength, high oil absorption a...>
More >>
Urea is white or little red solid grain, and show little alkalescence. It also can be hydrolyzed and shrinked. It is mainly used in synthetic resin, medicine, dye, painting, food, dynamite and fertilizers etc
More >>
Calcium Nitrate is colorless and transparent uniclinal crystal, which is soluble in water, methanol and ethanal and is easily moisture absorbing in the air.
More >>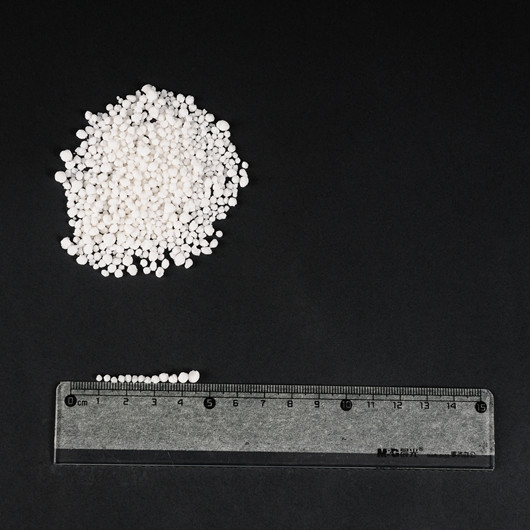 It is a new Nitrogenous and Calcareous fertilizer with characteristics of high efficiency and quickly make-up Nitrogen, applied in greenhouse and large-area farmland. It improves the soil and granulates the soil making i...>
More >>
It is used as the Fertilizer to spray on trees and for the farming. It is included in the Chemical Family of Nitrogen Fertilizer Solution. It is not easy to burn.
More >>